The Slime Bag pool filter works wonders with Intex pools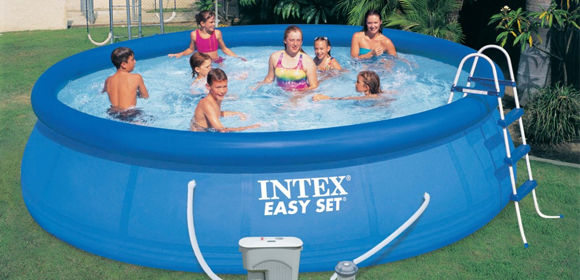 Thank you for checking in and reading our new Slime Bag website.
Today we are going to discuss a little bit about the Slime Bag, and how to use it with the Intex blow up and other above ground Intex pools.
The Slime Bag pool filter uses is a unique multi-layer filtering media to remove super fine particulate from your pool water.   This media is capable of removing particles that are one thousandth of a millimeter (or 1 micron) and larger.   The filtration media in the Slime Bag is also cleanable and you able to reuse the Slime Bag with your Intex pool.
If you find that your current filtration system on your Intex pool is not removing enough of the debris load or are just looking to have a cleaner pool with crystal clear water then click on the following link:  https://www.slimebag.com/?page_id=5592   Here you will find simple steps to in order to attach the Slime Bag pool filter to your Intex pool and obtain a very cost effective solution to your goal.
Categorized in: News